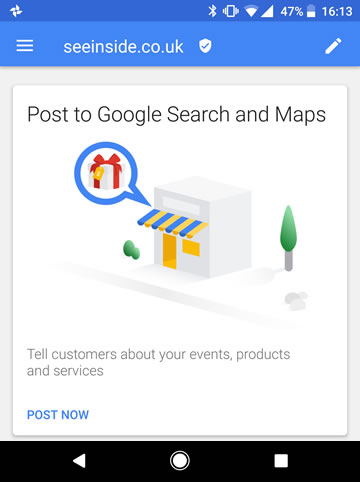 Long awaited Google Posts is now available. You'll need to install the Google My Business app and tap the + icon to create a post.
Posting with Google My Business allows you to publish your events, products and services directly to Google Search and Maps. By creating posts, you can place your timely content in front of customers when they find your business listing on Google. Your post can include an image and start/end times. You can also add a button to link users to an offer page on your web site to buy, sign up to a newsletter, or just find out more about the offer. It seems to be perfect if you're running a sales event or limited time offer.
I understand that posts are published for 7 days after which you'll have the option to create a new post.
Are you using Google Posts? I'd love to hear your experience. Do let me know john@seeinside.co.uk